---
Life Finds A Way was originally released during the September 2018 "Horror Movies" themed Polish Pickup and was inspired by the movie Jurassic Park. During the month of July, it was selected to be brought back for the Polish Pickup's Rewind month, where previously released polishes are able to be re-released for a limited time.
Life Finds A Way will be available from July 4th at 7pm EST until July 31st at 11:59pm EST only at blushlacquers.com.
We will be offering special shipping rates on all orders from July 4th at 7pm EST until July 31st at 11:59pm EST:
FREE SHIPPING on all USA/domestic orders.
$5 SHIPPING on all Canadian orders.
$10 SHIPPING on all other International orders.
These options will be available at checkout and will not require the use of a code. These shipping rates apply to blushlacquers.com only.
Ride The Wave is our second Polish Pickup Rewind polish and will be available at polishpickup.com from July 3rd at 11am EST until July 6th at 11:59pm EST or until sellout
---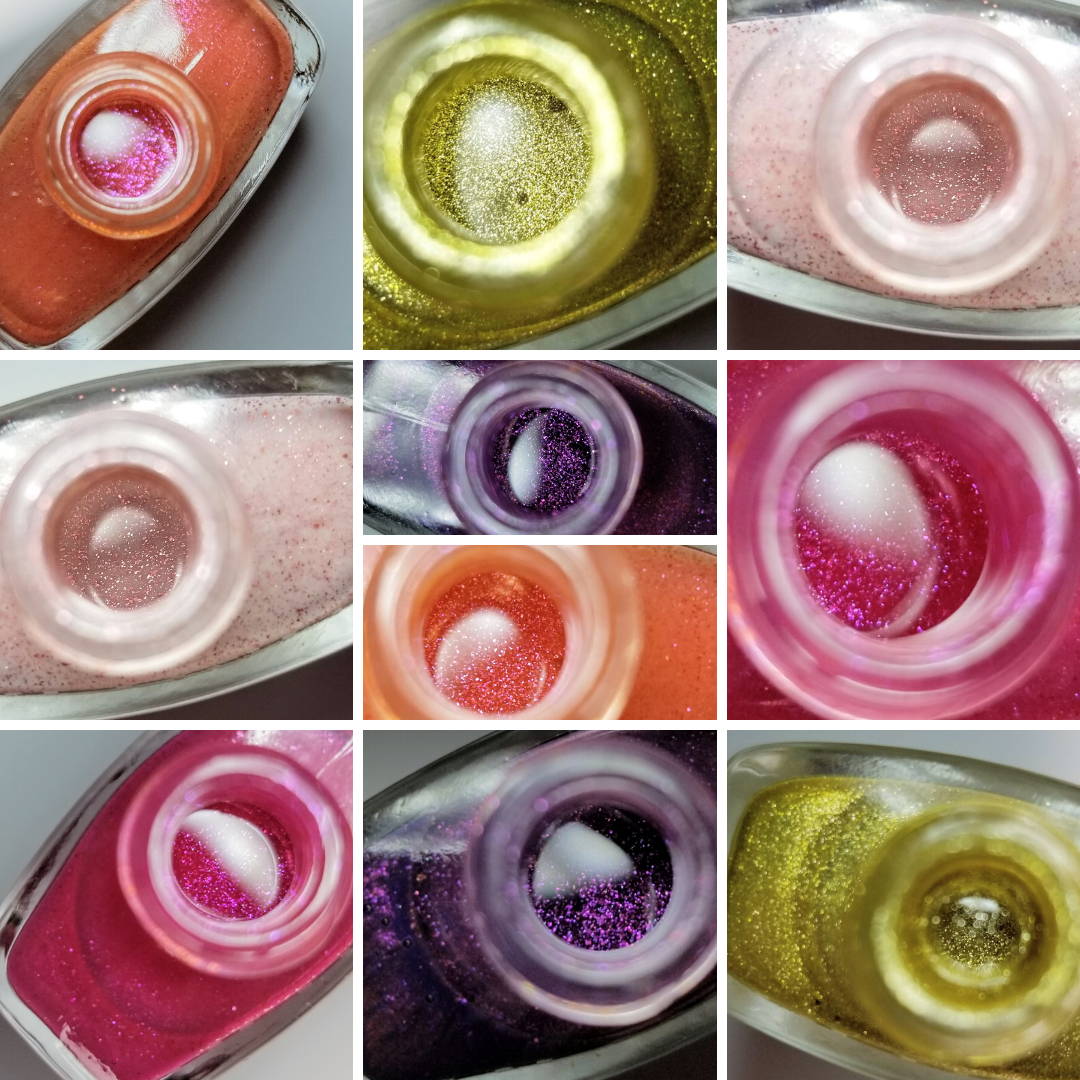 A mixed finish collection celebrating our 4 year anniversary featuring five hot new summer shades. Inspired by aerial photos of the Hutt Lagoon in Australia, a salt lake that is naturally pink in hue due to the presence of carotenoid-producing algae. This collection features shimmers, a delicate neutral flakie polish and a bold metallic for a variety of textures and colors to wear this summer.
Our debut metallic collection!
Inspired by the artwork of Vittorio Reggianini, a 19th century Italian genre painter who specialized in scenes of bourgeois life in the late 1800's to early 1900's. His paintings are sophisticated and showcase a highly romanticized ideal of life and culture during a time a war. There is a strong emphasis in his paintings on the silk and satin dresses worn by the women and of the wall and floor coverings draping the rooms. They have a shiny and almost metallic textural quality to them that add a richness and depth to his work. It's these qualities, along with his light and flirty palette that inspired this gorgeous quartet!