---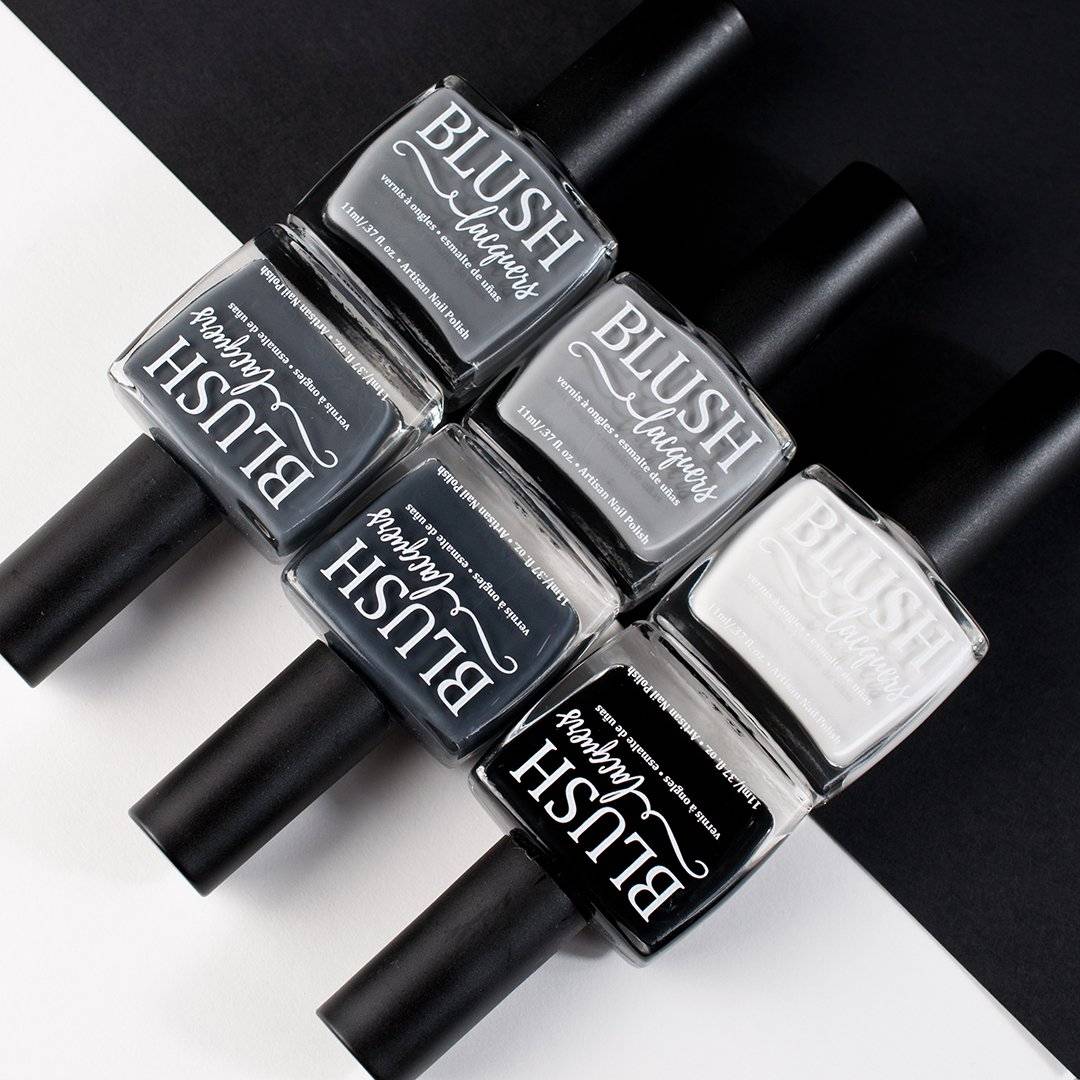 A collection of 6 buttery-smooth and easy to apply cremes in a black to white grayscale color scheme. Inspired by the classic American genre of black and white film noir movies known for their bold and contrasting lighting effects, framing angles and tales of murder and mystery.
This is the first collection to feature our new creme formulation! Now get better coverage in less coats with a more densely pigmented polish and a creamier texture!
Inspired by Cathy and Heathcliff's profound yet tempestuous relationship in the novel Wuthering Heights by Emily Bronte. A ghostly, ethereal shade was created to represent Cathy, inspired by the line: "He's more myself than I am. Whatever our souls are made of, his and mine are the same." And a darkly mysterious and brooding shade was created to represent Heathcliff, inspired by the line: "I fought through a bitter life since I last heard your voice, and you must forgive me, for I struggled only for you."